An extended stay in Phoenix is the perfect opportunity to live like a local and discover the hidden secrets that long-term residents know.
Discover Phoenix, Arizona on a Month-Long Vacation
Related: How Bleisure Travelers are Combining Work and Play
Related: Month Rentals e-Newsletter
When you want to dive deep into a destination, an extended stay in a monthly rental is the perfect opportunity to live like a local and discover the hidden secrets that long-term residents know. A city as large as Phoenix is bound to have its share of hidden gems.
For those who love a good ghost story, add a stop at the Rosson House Museum to your must-do list while on your Phoenix vacation. Built in 1895, this Queen Anne Victorian gives visitors a glimpse of life in Phoenix during the early 1900's. Tours are held Wednesday through Sunday and begin every hour on the hour.
Phoenix is a hot city, and we mean that in more ways than one! There's plenty to do, and well, the temperature is on the warm side! However, the Desert Botanical Garden is always 10 degrees cooler than the rest of the city. Water features throughout the park help ensure you're a little cooler than anywhere else in this desert city. Another cool feature? Admission is free on the second Tuesday of each month from 8 a.m. to 8 p.m.
If you want to experience a piece of city's past during your Phoenix vacation in a month-to-month rental, this is one hot spot you can't miss. When it's hot outside, a cold cocktail hits the spot. Sip away at The Mystery Room where high-society partygoers downed their drinks during the Prohibition. This 1920's speakeasy won't be easy to find at the Arizona Biltmore, but it'll be well worth it. Ask the front desk for directions using the password. While the password changes occasionally, try "rays of illumination." This mystery room reopened in 2013 and offers limited hours, but plenty of history.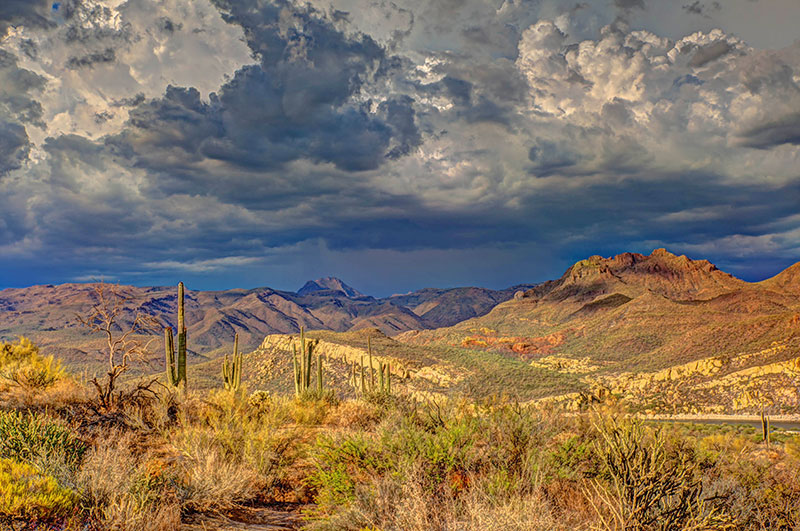 Phoenix, Arizona Monthly Vacation Rentals
Why stay in a hotel when you can discover the city in a spacious month to month lease of a Phoenix condo or house? Check out these monthly rentals now:
2BR | 1.5BA - Beautiful Condo at South Mountain Resort
2BR | 2BA - Luxury Resort Style Condo on Stonecreek Golf Course
2BR | 2.5BA - Private 2 BR Townhouse w/ Large Patio Along Walking/Bike Path
2BR | 2BA - Ahwatukee Foothills – Private and Quiet Home in the Desert
3BR | 2.5BA - Monthly Rentals Available
2BR | 2BA - Beautiful 2BR Home Overlooking Superstition Mts for Monthly Rental
3BR | 2.5BA - Enjoy This Beautiful Desert Oasis with a Private Pool in Anthem
At MonthlyRentalsByOwner.Com, you-ll even find homes with views of the mountains, covered patios and private pools. Month-to-month rental agreements make it easy to explore with all the comforts of home. For more information on monthly vacation rentals, subscribe to our monthly newsletter.