Bleisure is a blend of business and leisure travel, but not full-on vacation travel.
How Bleisure Travelers are Combining Work and Play
The combination of a business trip and a vacation is what many professionals refer to as a "workation." However, a new segment of traveler has emerged over the last couple of years known as the bleisure traveler. Bleisure is a blend of business and leisure travel, but not full-on vacation travel.
Related: Top Tips for Marketing Your Monthly Rental
With emerging technologies and more tech tools than ever before, professionals have more options in the workplace for flexibility. Remote office tools like Slack, Sococo and even Skype make it easy for employees to plug into their workplace while enjoying views of white-sand beaches or snow-capped mountains. Sococo lets companies create a complete workspace online featuring office spaces, conference rooms and even break rooms. Slack allows for channels to be set up for various projects and gives each collaborator a handle to communicate in the different channels. Skype, which has been around longer than Slack or Sococo, remains a popular tool for remote office staff, giving them the ability to live chat with other individuals and groups, as well as participate in video conference calls.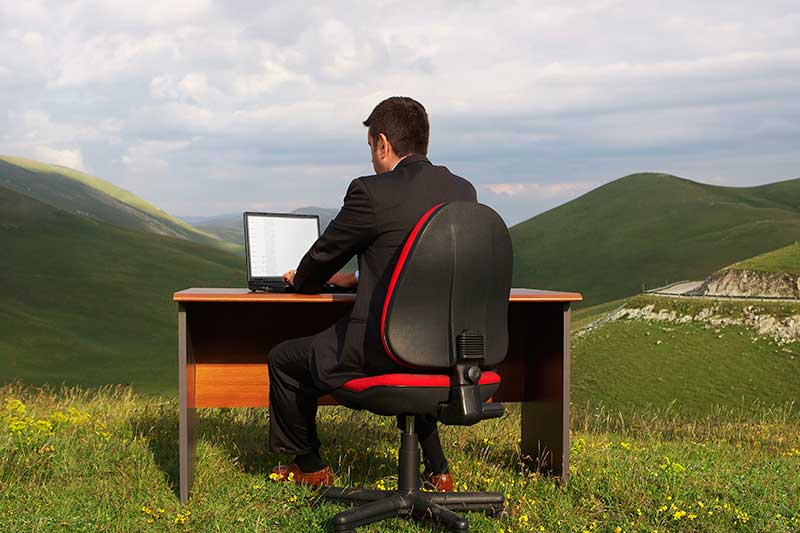 Online file sharing also helps keep bleisure travelers' work flowing seamlessly with their in-office counterparts. Tools like Dropbox and Google Drive mean employees no longer have to sit in the cubicle next to each other to collaborate.
Related: 3 Reasons to Utilize Monthly Home Rentals
While some choose to work from their home, other professionals are hitting the road to discover new cities, sites and scenes, staying in one location for a month or two before traveling to their next home-away-from-home. Month-to-month rentals offer the perfect solution for bleisure travelers to dive into a destination without the hassle and commitment of signing constricting six-month lease agreements or even longer. Monthly rentals also come fully furnished and fully equipped, many times with laundry facilities. The only packing a monthly rental guest has to do is to bring along their laptop and their suitcase. Oh, and of course their sense of adventure!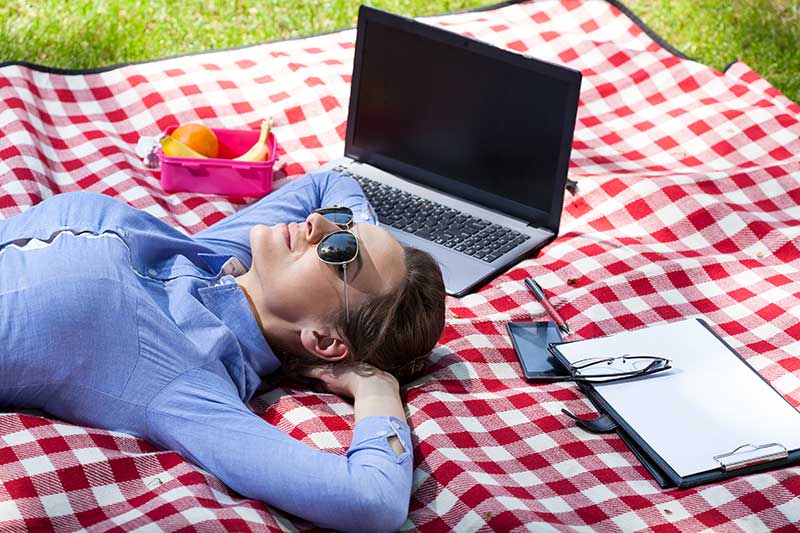 See monthly rentals available right now to visit Florida, Texas, Alabama, Georgia and more! Browse our latest month-to-month rentals and other blogs to discover more!